Our Products
Current Tuna Prices
Tuna Nutrition
Cooking Tuna
Tuna Recipes
Salmon Recipes
Tuna Organizations
Quality Program
Salmon
Where to buy
Farmers Markets
About the Boat
News Blog
Rave Reviews
Links
Contact

ORDER Canada


ORDER USA

RECIPES:
Baked Tuna
Seared Tuna
Barbecued Tuna
Spicy Tuna Rolls
Wasabi Mayo
Dipping Sauce
Tuna Balls
Ceviche
Salmon Recipes
BENEFITS:
Easy to prepare
Eat cooked or raw
No waste
Always ready
Consistent supply
Green choice
High in Omega 3
Sustainable fishery
Buy from fisherman
100% GUARANTEED

Follow us on:

Estevan Tuna
Products were once
available in Victoria
at The Market on
Yates and The
Market on
Millstream stores,
but not now due to
low 2016 catches.

Tuna Photos 1

---

Tuna photos from the Fishing Vessel "Estevan" from British Columbia. These real albacore tuna fishing photos are from the crew while fishing in the eastern Pacific Ocean, off British Columbia, Washington, Oregon, and California. Only the hook-and-line method is used to catch these albacore.

Click photos for larger views. More Photos: 1 2 3 4


Photo 1


Photo 2


Photo 3


Photo 4


Photo 5


Photo 7


Photo 8


Photo 10


Photo 11

All images copyright 2016. Contact Tristan Flynn [tristanflynn1@gmail.com] for copies of these photos.

Call now: 250-334-7648
Email: or

Estevan Tuna Corporation
4098 Gartley Point Road
Courtenay, British Columbia
V9N 9T2 Canada
© COPYRIGHT 2009- ALL RIGHTS RESERVED BCTuna.com
Pacific Website design
Buy canned tuna direct from a fisherman!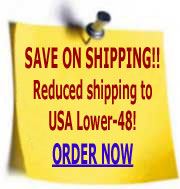 ---
---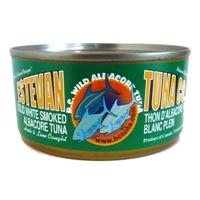 Estevan Choice Canned Smoked Tuna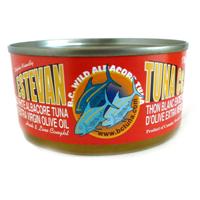 Canned Tuna with Olive Oil Added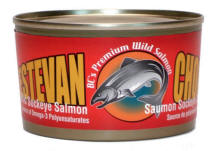 Buy Canned Sockeye Salmon
.